Application Name
Foam Boards & WPC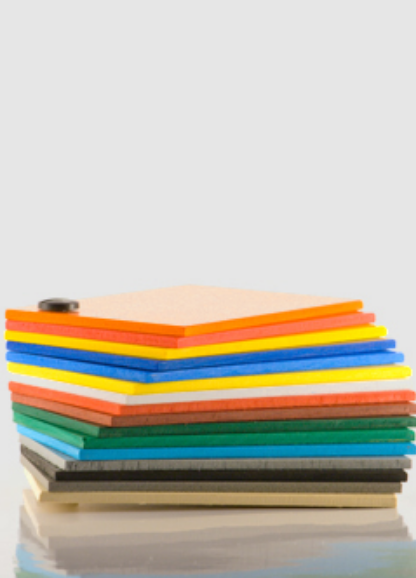 About Application:
PVC foamed sheets have excellent thermal insulation properties that meet the most demanding economic and ecological requirements in the construction and architecture industry. It also finds applications in apparatus engineering, worktops, siding and exhibition stands, doors, interior trimmings of railway carriages and airplanes, etc.
One pack stabilizers play an important role in producing homogenous microcellular PVC foams as their density has an Arrhenius-type dependence on temperature and also the ingredients. A homogeneous structural density gives higher mechanical strength to the material and lowers the overall processing cost.
Goldstab One Pack Stabilizers provide consistent performance at the processing end which ensures great strength, durability, weathering and chemical resistance at optimum processing cost.
Product Table
Calcium Based Stabilizer
Application
Product Grade
Key Features
PVC Rigid Sheets
Goldstab CZ 5213
Perfect balance of heat stability, blowing tendency and lubrication, agents that provide consistency in foam density, sheet thickness and cell structure
PVC Foam Board and WPC sheets
Goldstab CZ 56003 FB
Note: Various other grades available to suit specific needs of customers
Lead Based One Pack Stabilizer
Application
Product Grade
Key Features
PVC Foam Board and WPC sheets
Goldstab 3014
High Thermal stability and good color hold
Goldstab 3016 N
Provides higher output, reducing the processing cost & excellent mechanical and aesthetic properties
Goldstab 3051 KA
Goldstab 3183
Lead based stabilizers with balance of internal and external lubricants that controls melt viscosity of the melt and gives uniform cell structure and high heat stability
Goldstab 3550 N
Well – adjusted lubricating & stabilizer system that provides fast gelation & higher mechanical properties
Reach us for More details