Life at
Goldstab
A Workplace where we all belong.
It's not just what we do, but how we do it.
At Goldstab, Our Core Values are the guiding rays during our journey in every change be it internal or external, at individual level or at organization level and for our customers or vendors or partners. From "We do it the way we always do" mind-set to "What can be done better" through Innovation in processes, systems, efficiency improvements and entrepreneurship distinguishes us in spirit and matter. Every employee enjoys the freedom to imagine things and bring forth the ideas to make them happen.
Our Ethos
This is what we stand for
Honesty
Because it is the best policy.
Integrity
We always keep transparency in every communication and provide a reliable service.
Fair Business
We do not compromise on fair business practices even during unfavorable times. Reserves are created continually to provide for adverse times.
Growth
We believe that growth is our way of life and constantly look for growth opportunities.
Respect
We are responsible to communities in which we work and must have respect for all, may it be customer or competitor.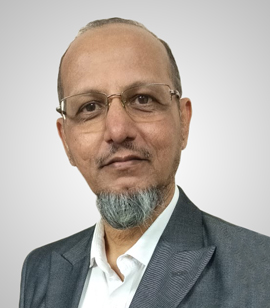 "
Our ecosystem is shaped by our belief – "Growing Together". It is based on inclusion, association, passion for excellence and opportunity.
The joyful, vibrant and rewarding culture helps our people to attain more individually and collectively. That makes Goldstab one of the most gratifying places to work.
"
Saify Burhani
Director - Human Resources
Join our Team
We have numerous openings across various sectors and professions.
Go to Job Search
Life at Goldstab
our people are
our greatest asset.