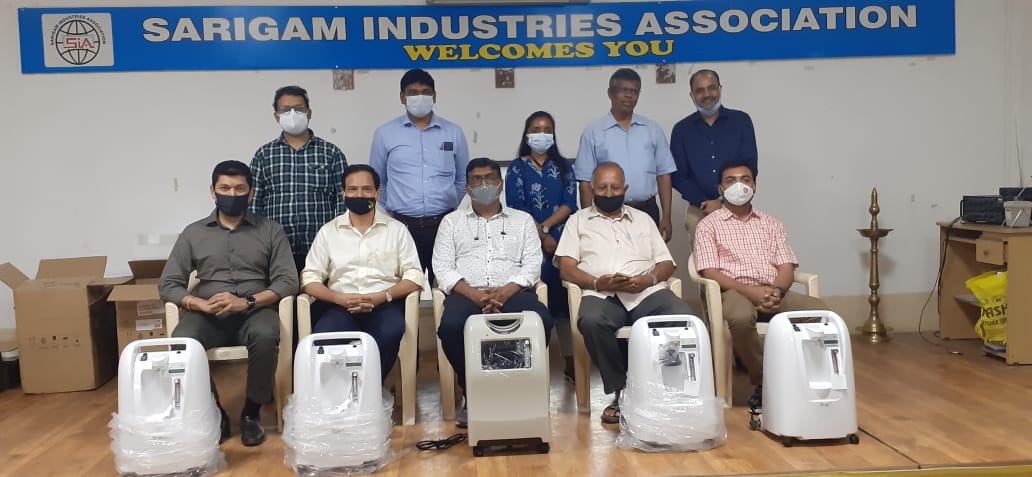 Activities of Goldstab Social Welfare Foundation
Goldstab Organics Pvt Ltd with the perfect mix of Indian values and world class technology, truly understands the importance of service. At Goldstab, we believe in 'शतहस्त समाहर सहस्रहस्त संकिर' (Atharva Veda 3.24.5) that is you earn with hundred hands and donate with thousand hands. The core purpose of Goldstab is to passionately work towards the complete satisfaction and fulfillment of all individuals. To uphold this commitment towards the society Goldstab has its separate Social Welfare Foundation (GSWF) that organizes various social programs. Its major objective is to provide an extended support to the communities around for education, women empowerment, medical, farming, and environmental protection and hence is a part many social initiatives.
When you plant a tree, you don't just plant a sapling but hope. We first resorted to deforestation and made space for more buildings on earth. Globalization has been hurting us for years and if not for plantation drives, the carbon footprint would have risen at a steep rate.
Let us have a look at each objective in detail :-
1. Disaster Management
The corona virus pandemic was not lees than any disaster since 2020. We all know how badly the COVID-19 pandemic has affected us. During this period, it was difficult to find even the very basic items necessary in daily life. As a helping hand, the Goldstab family has donated packages of food & covid-19 essential health supplement kits during the pandemic to various regions of the state.
2. Medical
Goldstab provided COVID-19 related medical support to the people of Vikramgad Vanvasi and Anand Vruddhashram, Palghar. We also supported Prenatal Heart Surgery, support the Anandrishi Hospital and provided Oxygen concentrators at Sarigam. Furthermore, Goldstab organizes a blood donation camp every year on Blood Donation Day in association with different hospitals.
3. Educational Support
To demonstrate the core purpose of spreading happiness, Goldstab Organics provides educational support (including school fees, uniforms, books, etc.) to the students of Vikramgad Vanvasi, Vivekananda Seva Mandal. Goldstab built a study centre at Malshet with the latest technological facilities for students to have a thought-provoking experience.
4. Women Empowerment
Women are a big part of the Goldstab family. We have provided sewing machines to Vikas Bharati and adopted five mothers from Anand Vruddhashram.
5. Environment Protection
We have also planted 1000 saplings along the canals and 200 saplings of Tulsi within the factory area.
Take a look at some of the pictures from the event.