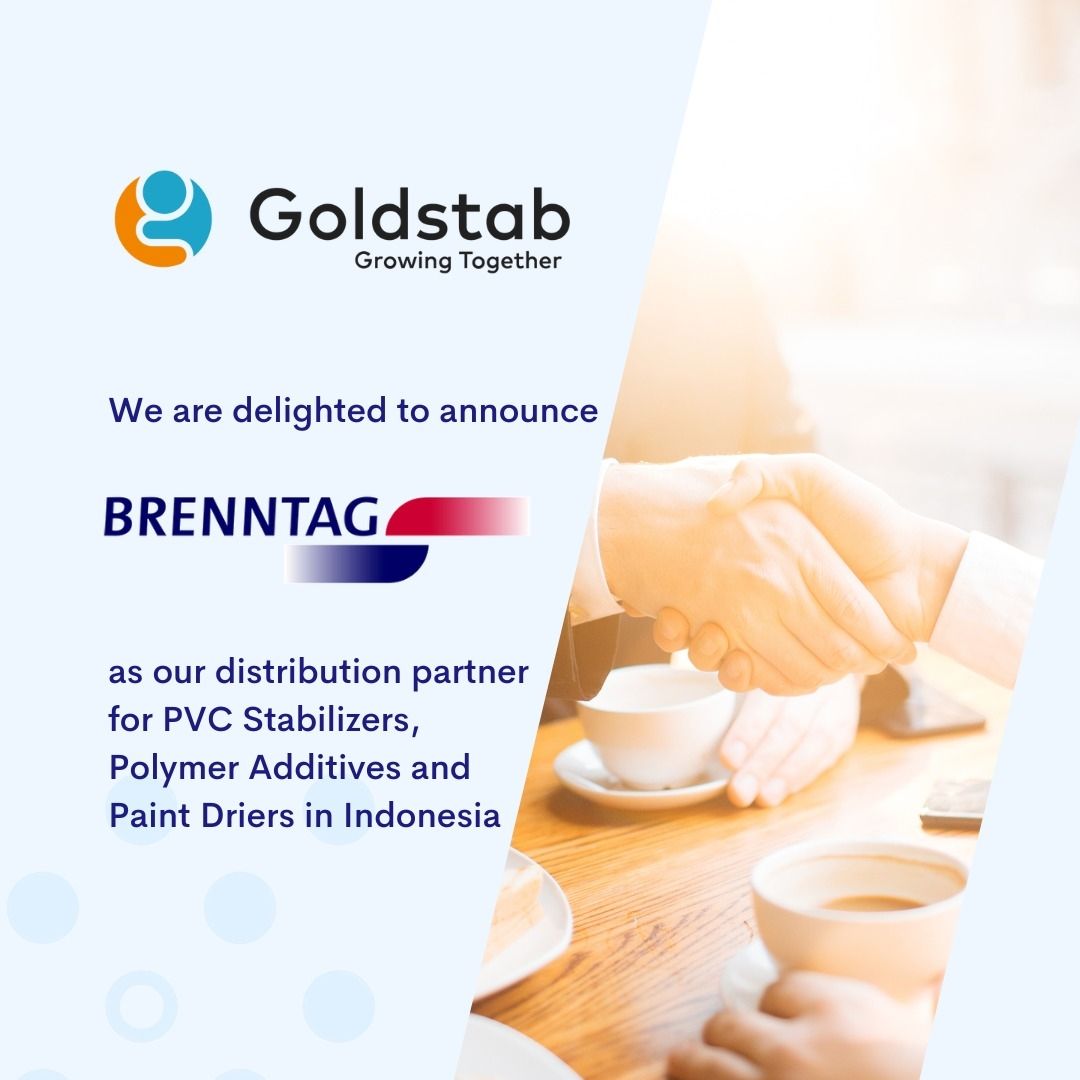 Goldstab Organics joins hands with Brenntag for its Indonesia business and distribution
Date: 31st August 2022
India's largest PVC Heat Stabilizer manufacturer – Goldstab Organics Pvt. Ltd. – has appointed PT Brenntag as its distribution partner for PVC Stabilizers, Polymer Additives and Paint Driers in Indonesia.
Besides being the largest producer of Lead-based stabilizers in India, Goldstab has successfully established its product class in non-lead and environmental safe stabilizers for various PVC applications such as pipes (pressure and non-pressure), window profiles, wires & cables and foam boards in more than 50 countries around the globe. Today, Goldstab exports more than 40% of its total production to South Asia, the Middle East, the Far East, Africa, Russia and South America.
Recently, Goldstab announced the beginning of its new production plant in Malaysia with a capacity of 18,000 MT/annum and expansion in its sales and technical team to serve the PVC Stabilizer demand in Southeast and Far-east Asia.
As a part of this expansion and the market demand, Goldstab recognized the need to appoint PT Brenntag as its local partner for the Indonesia region. Brenntag being the global market leader in chemicals and ingredients distribution will connect customers not only in polymer but also in paint industry. This association will help Goldstab grow and move closer to its South-East and Far-East Asia customers.
Indonesian manufacturers can now rely on this association for the best technical support and be assured of timely supply.