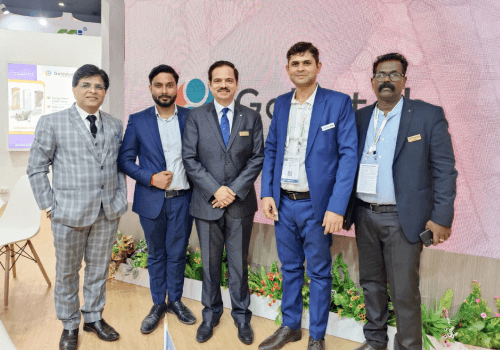 Goldstab Organics makes its presence felt at the PlastIndia 2023
We are thrilled to share that Goldstab Organics recently participated in PlastIndia 2023, the premier event for corporates, providing investors and industrialists with a compelling doorway to global markets of commerce and success. It was an exciting opportunity to showcase our latest products and services, and to connect with industry experts and potential customers.
At our booth, attendees had the opportunity to learn more about our products and services. Our team was on hand to answer any questions and to discuss potential business opportunities. We were pleased to receive a lot of positive feedback from attendees and to see interest in our products and services.
"We appreciate your efforts and time spent in understanding our services and look forward to continuing the discussions and business that started during the show" said Rajeev Mehendale, founder of Goldstab Organics. He also stated that Goldstab will be glad to serve everyone with their sustainable and innovative solutions.
In addition to our booth, our team participated in various seminars and networking events throughout the exhibition. It was a great opportunity to engage with other industry professionals and to learn about the latest trends and developments in the specialty and fine chemicals industry.
Overall, we had a fantastic experience at PlastIndia 2023 and we would like to thank everyone who visited our booth or attended our seminars. We look forward to continuing to connect with you and to exploring potential business opportunities in the future.
Meanwhile, take a look at the glimpses from the event.