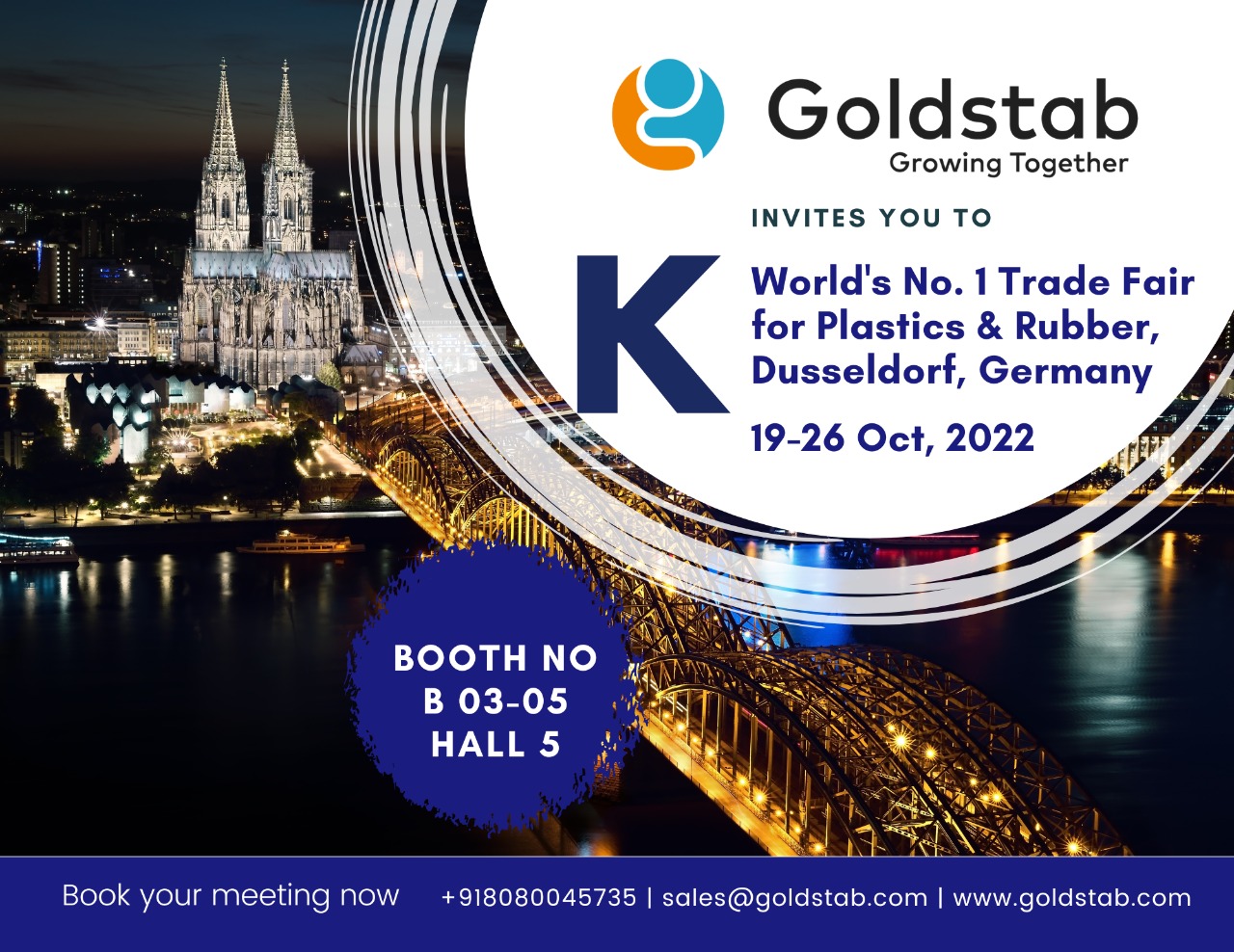 Goldstab Organics to make its presence felt at the "K 2022" in Germany
Date: 5th September 2022
K 2022, the biggest trade fair for plastic and rubber, is happening in Düsseldorf, Germany, from the 19th to the 26th of October, 2022. As the world's leading fair for rubber and plastic, K will be a great platform to bring forth innovations and visionary developments from the world of rubber and plastics.
Goldstab Organics is proud to announce that they will also be a part of the trade fair. The Goldstab team will set up their booth at Hall 5/ B03-05.
Rajeev Mehendale, Director, Goldstab Organics, confirmed their participation at the trade fair. He said, " The K 2022 is a big event for us. And we are extremely excited to meet with our partners, vendors, customers, and all individuals related to the plastic industry after the sudden halt that COVID -19 pandemic has brought to global gatherings and such great trade shows."
K is the global industry highlight for ground-breaking innovations and developments and visionary inspiration. Industry and researchers will present trade visitors' future perspectives and solutions for the sector.
It's more than a trade fair – it's a communication channel. Based on this principle, K 2022 offers an informative and interactive exchange on topics relevant to the industry.
Book your seat for the most extravagant event of 2022.