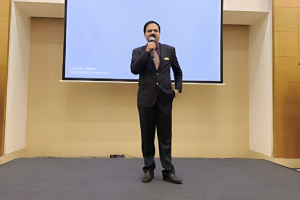 Goldstab's latest get together is a massive success for the PVC fraternity
Hyderabad, 6th August, Goldstab Organics, a leading name in the PVC industry, proudly announces the triumphant conclusion of its latest get-together, which has successfully brought all the manufacturers together. The get-together was conducted at the Lemon Tree Premier Hotel, attended by over 100 people, showcased Goldstab Organics' innovative solutions, cutting-edge technologies, unwavering commitment to the PVC fraternity and an enlightening seminar on the latest developments in UPVC Pipes and Profiles, marking a milestone in the company's journey.
The get-together witnessed several prominent stakeholders, industry experts, and customers from the southern part of India. It also served as a dynamic platform to foster collaboration and knowledge-sharing, driving advancements in the PVC sector.
The major highlights of the get-together was the amazing seminar conducted by Mr. Alirezah Ashtari who spoke on the latest trends, innovations, and breakthroughs related to UPVC Pipes and Profiles. The event saw a thunderous response from the audience with every attendee engrossed in the seminar and gaining detailed insights from Mr. Ashtari.
"I extend my gratitude to Goldstab Organics for granting me this opportunity. It was truly a privilege to share my insights with such a vast audience," remarked Mr. Alirezah Ashtari.
Mr. Rajeev Mehandale, CEO of Goldstab Organics, expressed his gratitude to all the participants, partners, and customers who contributed to the event's success. He stated, "The overwhelming response and positive feedback we received reinforce our belief that sustainability and innovation go hand in hand. We are excited to continue our journey, driving the PVC industry towards a greener and more sustainable future."
The success of Goldstab Organics' latest get-together exemplifies the company's relentless pursuit of excellence and its commitment to delivering innovative solutions that align with global sustainability goals.
Take a look at a few glimpses of the wonderful get-together of the PVC fraternity.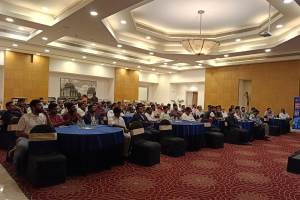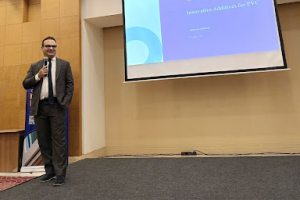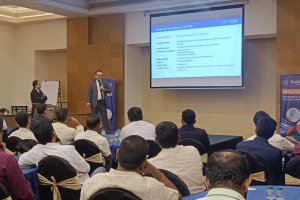 About Goldstab Organics: Goldstab Organics Pvt. Ltd. (formerly known as Kalpataru Organics Pvt. Ltd.) was founded in 1997 by two dynamic entrepreneurs with a vision to create a world-class company serving the polymer industry with high-quality products and superior service to the customers. The small start-up has blossomed into a large, professionally-managed organization. Our unique selling proposition is that we have the strength & robustness of a large organization while having the agility to respond quickly to ever-changing customer demands. With technology leadership and a focus on sustainable development, Goldstab has become a beacon of light for guiding the direction of the industry.